Along with his pledge to sell off their rainforest home to agribusiness and mining, Bolsonaro has said openly "minorities will have to adapt … or simply disappear"
Contacted members of the Awá of Brazil, only 100 of whom remain uncontacted by civilization
Brazil's new president, Jair Bolsonaro,
campaigned on a plan
to sell off major portions of the Amazon rainforest to agribusiness, mining. and hydro-power.
"Minorities have to adapt to the majority, or simply disappear," he
said on the campaign trail
, adding that under his administration, "not one square centimeter" of Brazil will be reserved for the country's indigenous peoples.
Since his election on October 28, he's announced a merging of the ministries of agriculture and the environment — the latter of which was supposed regulate the former — into a new "super ministry" to oversee his plan.
The new ministry will be headed by politicians from the "beef caucus," a group of lawmakers who have historically opposed indigenous land conservation, supported agricultural expansion, and attempted to relax slave labor laws.
Not only is this a grave attack on the human rights of Brazil's indigenous people, but also on their ability to continue acting as the
best defenders of the world's forests
,"
writes
Becca Warner, an environmentalism journalist for
The Ecologist
.
Bolsonaro should have little trouble pushing his agenda through Congress, as it is currently dominated by a three-wing political alliance known as the Bancadas do Boi, do Bíblia e da Bala.
In English, those are the political representatives of "Beef" (ranching and agribusiness), the "Bible" (religious conservatives) and "Bullet" (the military).
Indigenous peoples and their supporters say the new push to open protected forested lands to agriculture and mining has
clear genocidal implications
.
Fifty land rights campaigners were killed in Brazil last year for trying to protect forests from illegal logging and the expansion of cattle ranches and soy plantations, according to
Global Witness
.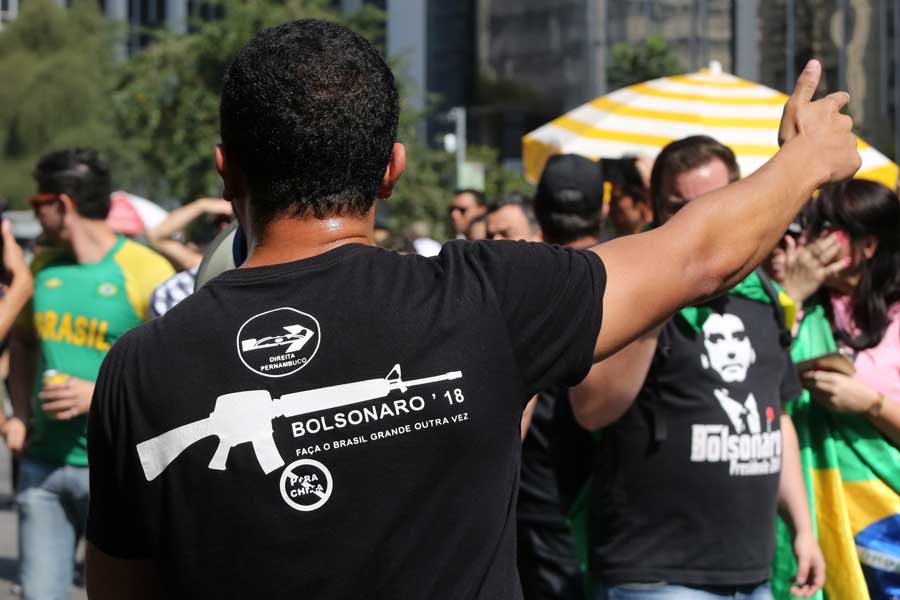 "Make Brazil great again"